Fabric Spotlight: Cotton Gauze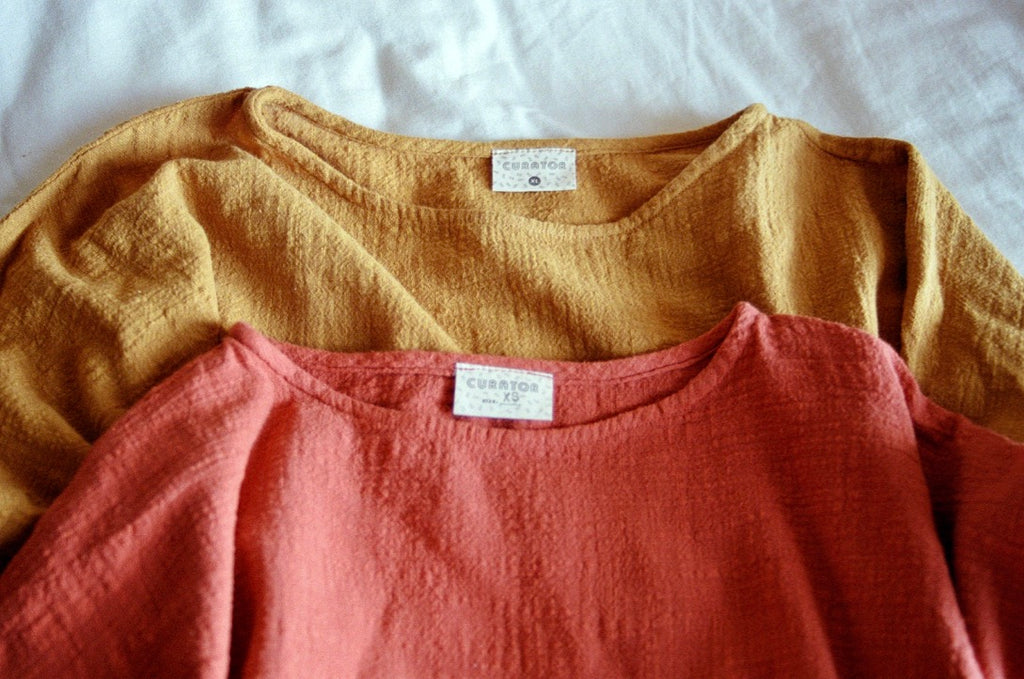 If there is one thing we love, its natural fibers.
That's why when we discovered this cotton gauze fabric, we could not wait to get our hands on it and start designing new pieces for our collection. What came next? Two of our best-sellers: the Ayana Top and Breezy Caftan. The open weave makes it incredibly breathable and allows for ease and movement without any unwanted stretch. It effortlessly takes in rich vivid colors in our dye process which allows us to explore new hues with both intensity and subtlety. Another aspect that really sets this fabric apart is it's texture. It offers a unique organic feel, yet is soft, versatile, lightweight and airy. 

Here is what people are saying about the Breezy Kaftan:
__________________________________________________
"Every time I wear this dress I get compliments. It's perfect and flattering for any body type.. just purchased another one in a different color.."
"I purchased this dress as a birthday gift for myself and I just love everything about it. It's soft, versatile and the pockets are fantastic. I am a very busty woman so I struggle to find garments that fit properly. This one fits like a dream- thank you for making inclusive sizes! I will definitely purchase something else from you all."
"This dress ( I have it in all colors but one ) has become the workhorse of my wardrobe. The fabric is delicious with a nubby organic feel, it is breathable but cozy and lovely. I'm layering it with a chunky cardigan and ankle boots for the cooler months. The cut is so good. Curator you nailed it with this one."
"I love this dress. I wear it casually lounging around the house, and have also dressed it up with a belt and blazer for work. Highly recommend."
Here is what people are saying about the Ayana Top:
_______________________________________________
 "The gauze cotton is so soft and dreamy, just the best texture, and the fit is perfect, especially for high-waisted styles. Best of all--the vivid Lapis color is punching up my layering game and my Zoom meetings this winter. Would love to get the Ayana top in other colors ASAP. If you are at all on the fence, get it!"
"I would wear this top every day if I could. It's comfortable, versatile, and super high quality. One in every color, please!" 
"Love this top. I plan on getting it in other colors. It's the perfect material and perfect fit."
"I saw an ad on Instagram for curatorSF and immediately clicked on it, and saw this shirt and ordered it. Not only did it come in like 2 days but it was well packaged and fit like the description said it would. I got a large and it fits perfectly. I am definitely looking forward to ordering another color and more from curator. 10/10 quality piece 😊"

We also made these cute little guys out of the extra fabric to help avoid any waste :)

Thanks for tuning in!
Check back soon for more fabric spotlights on some of our favorite threads!