Neighborhood Spotlight: The Mission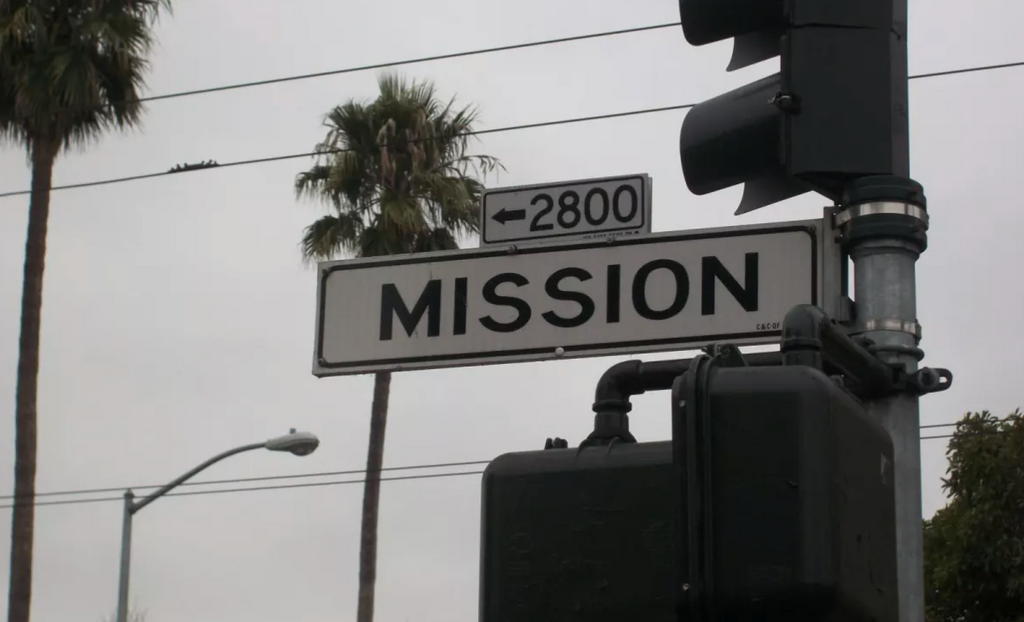 A lot of our customers from out of town often reach out to us asking for recommendations when they visit San Francisco, so we thought it would be fun to compile a list of some of our favorites spots in some of our favorite neighborhoods so everyone can feel just like a local when they're in town! First up, the Mission.
Shopping:
Needles and Pens has been in the mission for 17 years and currently carries most of our line. A great place for our local regulars to shop and skip the shipping. It's also super helpful if you're new to Curator and are curious how our sizing works. Additionally, they are known to carry some of the best art books, zines, jewelry and gifts in the city. Definitely worth checking out! Hard to leave there empty handed.
Right next to Needles and Pens is our favorite holistic health care store, Scarlet Sage, offering herbs, essential oils, teas, crystals and other organic supplements and treasures you didn't even know you needed. They are also female founded, woohoo!
Just a hop skip and a jump down Valencia you will come across our favorite neighborhood vintage oasis, Afterlife. Here you can find an array of rare vintage collectible items, unique accessories and eye-catching jewelry. It is pretty hard to leave this spot empty handed.
Dining:
This vibrant restaurant in the heart of the mission combines rich traditions of Mexican heritage with modern aesthetics. Their tacos are out of this world and their food embodies the essence of Bay Area food culture through the use of fresh, local ingredients and awesome service.
Going on 22 years now, Blue Plate has organically grown into an iconic staple of the Outer Mission. They specialize in American comfort food with the best local ingredients accompanied with a luscious back patio. Well known for their meatloaf, fried chicken, mac & cheese and key lime pie - their menu is so much more. Always start your meal with the Smoked Trout Deviled Eggs and a glass of sparkling Rosé.
La Palma first opened it's doors in 1953 and has been serving the community the freshest ingredients ever since, including homemade masa, tortillas, tamales, salsa and so much more. They serve to-go dishes as well as unique hard to find items from their market at the best possible cost. Our mouths are watering just thinking about it.
Panchita's is a super casual, family-run restaurant serving the best Salvadoran food, with a focus on pupupusas. Since they opened in 1989, their mission has been to provide high-quality food for those who wish to enjoy the richness of the Mission district, and that they do!
Sun Flower is our favorite neighborhood spot for amazing Vietnamese food at a great price. We love warming up with a hot bowl of pho on a gloomy SF day. 
Authentic Italian fare in the heart of the Mission for over 40 years. A hidden gem that many folks miss when walking by. Cozy, old school ambiance with white table cloths and photos of opera singers cover the walls. Fresh pastas and breads made in house. Pro-tip - always get the gnocchi with pink sauce to share for the table. 
The closest thing we have to authentic east coast style 'za in the Mission district. No frills, just pizza. Nom nom.
Drinks:
The Latin American Club is an old-school Mission dive bar with piñatas hanging from the rafters and some of the stiffest drinks in town.
El Rio is an awesome LGBTQ+ space welcoming all good people, with an amazing back patio and some of the best parties in town.
Horsies is an almost secret bar. Tucked into The Royal Cuckoo Market - a neighborhood market serving beer, wine & mixed drinks. 
Live Music:
The Knockout is a fun dive bar offering live music, iconic DJ sets and cheep booze.
DJs, live bands & more in a dimly lit, retro setting complete with a disco ball above the dance floor. A truly iconic Mission staple, come ready to dance.
The Chapel is a cozy venue with a fun aesthetic resembling a...chapel. lol. They also have a yummy bar/restaurant next store where you can eat, drink and chill before the show starts, called the Vestry.
Family Fun:
This retro inspired movie house is our favorite place to catch a flick, offering both new & classic films, cocktails & yummy bites served seat-side.
Urban Putt is the City's first indoor miniature golf course and it does not disappoint. They offer a fun and unique 14-hole mini course along with top-notch food a drinks. Perfect for a date night or family outing, kids under the age of 5 play for free.
 Mission Dolores Park is one of San Francisco's most popular parks. Here you'll find lush green lawns shaded by tall palm trees, tennis courts, a playground, and two off-leash dog play areas. Many festivals, performances, and other cultural events are held here, and on sunny afternoons people flock to the park to play, picnic, lounge, walk their dogs, and enjoy spectacular views of the city's skyline and beyond.